About Us
Our Company
Mission
Our mission is to develop quality products for manufacturing and assembly by:
Making innovative use of engineering principles and materials.
Applying new advanced technology where needed.
Improving upon function and savings in use.
Delivering products in an organized, thorough, and complete package.
History
ATech Designs, Inc. (formerly Innovative Engineering, Inc.) was founded in 1998 by Karl R. Leinsing in Raleigh, NC. The company consisted of offices in Raleigh, NC and a manufacturing plant in Charlotte, NC. In 2002, the company moved to Hampton, NH and became ATech Designs, Inc. in 2005 and then moved to a larger nicer facility in Dover, NH in 2013.
Quality…from start to finish
Quality products result from our sound business practices. We like to start with a complete list of requirements or specifications for a product. We then analyze the market, obtain data on current technology, and perform benchmark testing on current products, if available. We then come up with ideas to solve the problem, perform a patent search on ideas, and patent any new ideas. We then develop the ideas into a new product. We thoroughly test the product and deliver a final product that is well documented with every detail required to duplicate the product and process.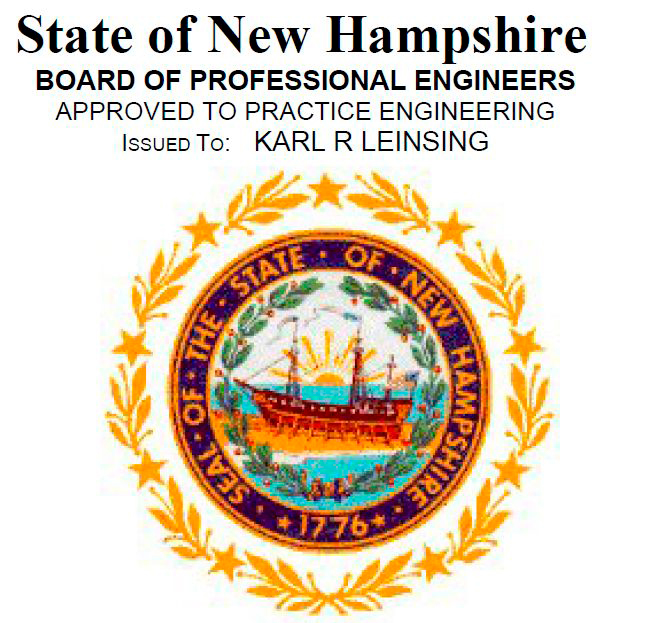 Karl R. Leinsing, PE, President
Karl Leinsing has experience with design and project management since 1988 and has been in the Medical Product Device Design and Development industry since 1992. His areas of expertise include full life cycle product development, product conception, medical device expert witness cases, polymer selection, thorough computer-aided product design, dynamic mechanical analysis and root cause analysis, molding and manufacturing, project organization, technical presentations and leadership, and cross-functional teamwork. Karl currently holds 19 patents (several patents pending), 5 design awards, was listed as one of "100 notable people in the Medical Device Industry" by Medical Device and Diagnostic Industry (MDDI), and was inducted into the Product Design & Development Engineer Hall of Fame.
Karl has a Masters of Science Degree in Mechanical Engineering from North Carolina A&T State University and a Bachelor of Science Degree in Mechanical Engineering from the University of New Hampshire. He is a licensed professional engineer in New Hampshire and has lectured Medical Device and Manufacturing (MD&M) Seminars on The Science of Successful Product Design.